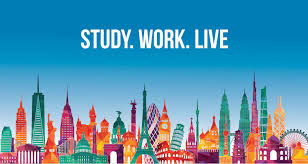 When you want to travel abroad to work, study or vacation. De Infinity Bliss is the right place to be!
We Promise to give you best service, with work, and accommodation to your dream countries
Canada
Dubai
Cuba
Ukrain
Australia
Cyprus
Europe(Schengen)
Turkey
Japan
South Korea
U.S.A e.t.c
We help you secure genuine visa to travel to your dream country.
Remember: At De infinity Infinity Bliss Ltd, you do not need to make any service fee deposit till your visa is ready . Terms and Conditions Apply