Computer Maintenance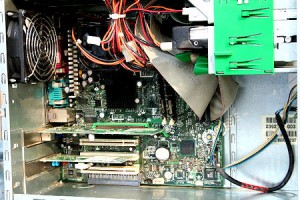 If you own a business, you know that when there is an issue with computers profits and sales begin to decrease. Stop worrying about the performance of your computer technology and let the experienced and licensed technicians at De Infinity Bliss Ltd handle all your maintenance and repair needs.
COMPUTER REPAIR SERVICES
De Infinity Bliss Ltd provides on-site and remote hosting services to handle your computer repair and maintenance needs for your business. Our technicians are experienced and licensed to handle any computer model and operating system. Our repair services include:
De Infinity Bliss Ltd quickly assesses the situation your computer system is having and work diligently to provide reliable repairs that are
affordable and get you back to work in record time. We also offer around-the-clock monitoring services so we can detect a possible issue and repair it before it becomes a bigger and more expensive problem.
COMPUTER MAINTENANCE SERVICES
We are dedicated to providing you and your company with the best in computer maintenance services. At De Infinity Bliss Ltd, we offer regular maintenance on your technology so it will remain running at its optimum performance so you can focus on revenue-generating activities. Our computer maintenance services include:
Preventative Maintenance
Server Maintenance
Workstation Maintenance
Printer Maintenance
Software Maintenance
User Maintenance
The technicians at De Infinity Bliss Ltd are proficient and skilled in all makes or models of computer systems and operating systems and are prepared to help you and your business. We also provide emergency data recovery services and protection from viruses, malware, and other unwanted intrusions so your sensitive information is always secure.
PROFESSIONAL IT SUPPORT
De Infinity Bliss Ltd provides professional IT support for your business. We are dedicated to offering you extraordinary solutions for your day-to-day computer and technology needs. Our technicians work around-the-clock to monitor your system, provide data logs and give you computer maintenance and repair services when needed. Contact us today to learn more about our repair and maintenance services for your business' computer system.
Call +234 706 640 9939 to speak with an IT professional about computer maintenance and repair
EXTRAORDINARY SOLUTIONS