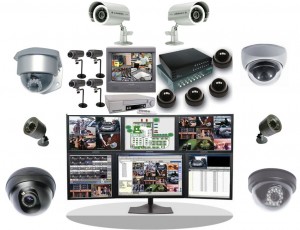 The De Infinity Bliss CCTV Company strives to bring innovative and cutting edge technology to a growing number of businesses that require CCTV applications and solutions in the workplace.
Unlike many other companies in our field who "oversell" and "under deliver", we pride ourselves on the ability to provide a fast, efficient, reliable and cost conscious service.
We are well aware that security is a major issue for many companies and knowing what type of security to adopt can be a mine field. You as a customer can be assured The De Infinity Bliss CCTV Company will be able to solve your security issues in a friendly, no-nonsense and professional manner.
When it comes to installing CCTV, only the very best will do. Our clients benefit from the use of proven and functional equipment which has been tested in the field. We source our products from top manufactures including Heitel, Pelco, Vista, UK Link and many others; this type of equipment allows for a first class installation every time.
CCTV Installation
We offer a free Quotation based on the customer's needs and budget. CCTV is now considered crucial in both crime prevention and detection. The applications of CCTV systems are increasingly incorporated into the home and commercial security systems, staff surveillance, anti-theft surveillance and access control surveillance. This approach provides the users with ultimate deterrent that is both visible and effective.
The CCTV Company offer a range of CCTV systems from basic CCTV observation systems, from single camera installations to complex security camera systems. Our Digital CCTV enables non-stop recording on hard drives, a higher image quality and 24 hour remote monitoring when linked to Alarm Monitoring Centre, plus remote viewing of images via the Internet from anywhere in the world.
CCTV Maintenance
The De Infinity Bliss CCTV Company offers a comprehensive low cost CCTV maintenance package to suit all users;
We provide twice annual inspections and carry out the following:
1, Visual inspection o fall major CCTV components including cabling and connections where accessible for signs of deterioration.
2, Check all CCTV Control Equipment (Monitors, DVR'S, Multiplexers, Amplifiers, Mic's etc..)
3, Soft Ware and Firm Ware Updates
4, Reduced Hourly Rate
5, Rapid Response Time
6, Check Inspect and clean all cameras, lenses and housings
7, Check cameras field of view and check customer is happy and adjust if necessary
8, Check and test remote monitoring facilities and walk test with central station
9. Repair any minor faults where necessary
10,Retrain Users or new members of staff if required
11,Check recording and playback
12,Technical support team on hand and always happy to assist