A thin client is a stateless, fan-less desktop terminal that has no hard drive. All features typically found on the desktop PC, including applications, sensitive data, memory, etc., are stored back in the data center when using a thin client.
A thin client running Remote Desktop Protocols (RDP), like Citrix ICA and Windows Terminal Services, and/or virtualization software, accesses hard drives in the data center stored on servers, blades, etc. Thin clients, software services, and backend hardware make up thin client computing, a virtual desktop computing model.
Thin clients are used as a PC replacement technology to help customers immediately access any virtual desktop or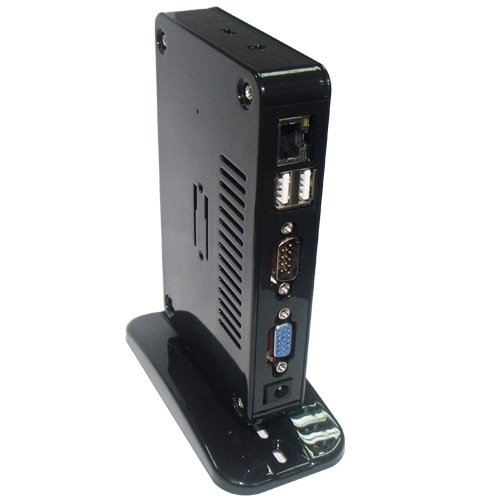 virtualized application. Thin clients provide businesses a cost-effective way to create a virtual desktop infrastructure (VDI). Thin clients are utilized in various industries and enterprises worldwide that all have different requirements but share common goals. The cost, security, manageability, and scalability benefits of thin clients are all reasons that IT personnel are exploring –and switching– to thin clients.
Cost-wise, the price per seat of a thin client deployment has dropped to the point where it is more cost effective than regular PCs. This has been a claim that many in the thin client industry have made in the past, but the fact is that the technology that has been developed within the past year has made it a definitive reality.
Contact us directly for purchase or visit our warehouse @ 135 Aba owerri Aba, Abia State or Call  +234 706 640 9939,