Thin Client DIB_X3
Turn 1 PC into 2,3,4…..100 users!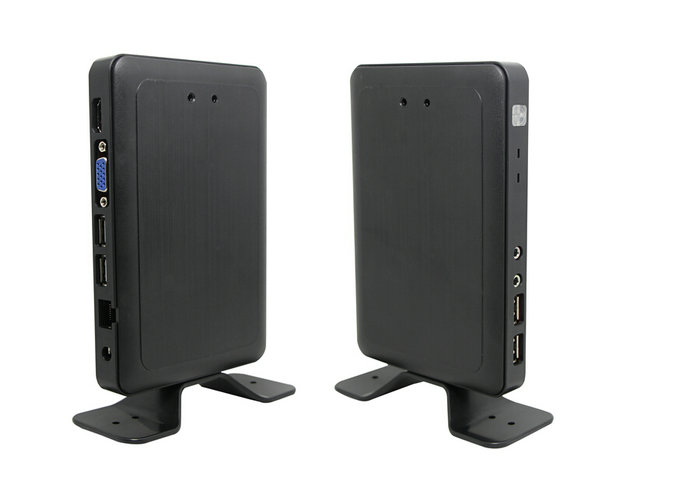 The Strong functions for X3
1.For office software,Such as browsing web page.MS software,the operating speed is very fast and stable as host PC.
2.It can support instant communicate tools.The microphone works GREAT (only with WIN7/2008),Such as Skype calling,MSN,Yahoo,TM etc…
3.Support local streaming video when connecting with server.(all OS)
4.RDP 7.1, 32bit color depth(WIN 7/2008),If XP OS,support 24bit color depth.
5.Support WIN 7/XP/2008/Vista/2000/2003/2011/2012/LINUX etc.
6.Most important. The price is very cheap but with good quality
7.Multi-language selection (System user interface) :
Chinese,English,French,Japanese,Thai,Portuguese etc.
DIB_X3 Working Principle

Thin Client DIB_X3 Application Area
Computer Digital Libraries
Educational Institutions
Solar Computer Applications
Schools, Computer Labs
Small, Medium, Business & Office Applications
Manufacturing Industries & Much More
Computer Education for Rural Areas
Why Thin Client DIB_X3
SAVINGS AND BENEFITS
90% on maintenance cost as compared to regular CPU due to SOC (system on chip)
90% on power consumption cost due to 5V/2A adapter as compared to regular 400'w SMPS
60% on cost as compared to regular computer CPU box price
Space Saving as it can be mounted behind any LED / LCD screen or on any Wall / Table
Security | Data centralization | Easy administration and management | Increase productivity
Product Features
ARM A9 Based SOC, all solid-state design, no moving parts, no fans
Can connect to | Linux OS | Windows Server 2003 / 2008 | Windows XP, Windows 7
All types of USB Flash Drives support
Option for Local Browser, Media Player, Library Office, Voip Softphone, Skype, PDF Reader & other customizable Linux application as per your needs.
Support graphics programs with fast speed.
Specification
  DIB_X3
 Framework
 ARM-A9
Processor
 Dual Core 1.5GHz
 RAM
 1GB
Flash
 4GB
Graphics Chips
 Graphics Card Type MALI400 1080P
OS
 Embedded linux kernel
Video
VGA resolution
 800*600/1024*768/1366*768/1440*900/1280*1024
HDMI resolution
 1280*720/1920*1080(MAX)
USB port
 USB2.0 port(x4)
Video
 1080P HD
Upgrade
 Firmware Update
Physical Dimensions (cm)
 15.7*10.7*2.5cm
Weight(G)
 200
 Power supply
 DC 5V/2A
Energy consumption
 Static Power less than 5W,Maximum Power less than 7.5W
 Video
 Hardware-accelerated video support for most media formats
on stand-alone media player applications and browser-based video
Protocol
 RDP 7.1
 External port
 HDMI, VGA,  USB*3,  RJ45,  Power supply port,Switch port
 Working Temperature
 -20C~50C
WIFI
 Optional